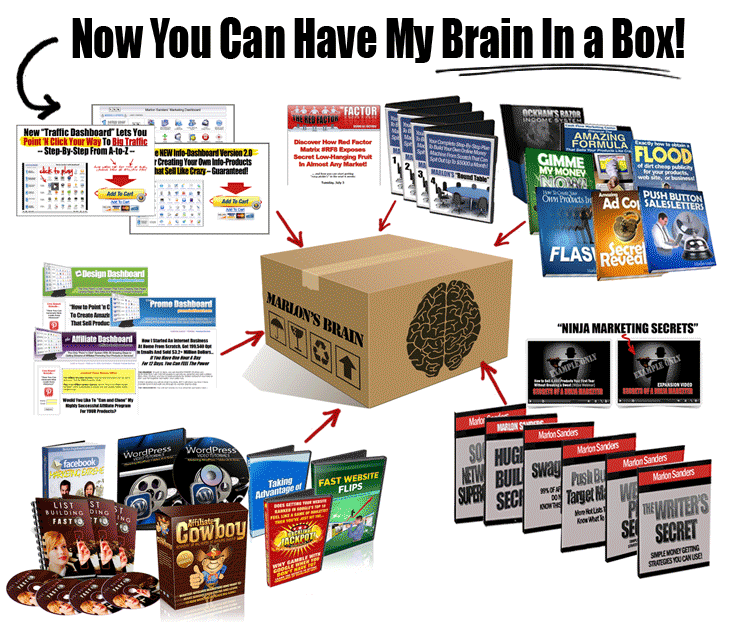 "The Most Innovative, Complete,

Step-by-Step

Guide To Success!"



Members Login | Customer Support | Average Earnings
I want to guide you step-by-step to success! I'll explain more shortly, but first I'll tell you about the most innovative thing I've done in my business. I've put together the MOTHER of all courses that gives you incredible information...
Dear Customer,
My brain in a box! It is called "The Big Course" and it's THE must have marketing bible for my students and protégés in the year 2012 and 2013.
Before I explain specifically what's in it, let me give you the overall concept:
What I did is go into detail on different parts of "The Amazing Formula". For example, in the HTM step I talk about selecting your "Hungry Target Market." But in "The Big Course", I go into much greater detail about how to select and where to find your target market. I give you tricks, secrets and shortcuts that can cut your learning curve by years.
1. In depth information on how to target a market.

This is the biggest stumbling block most people have. I give you all kinds of ways to target your market.

2. New ways to do your research and find products to promote.

You get all kinds of ideas on how to research your product ideas, so you avoid wasting time on losing ideas, and you isolate top notch winning ideas.

3.  How to test your product ideas.

It's absolutely crucial that you test ideas before you sink a lot of money and time into developing them.

4.  In-depth insight into creating your KSL.

Your web site lives and dies by your ad copy. Your KSL or Killer Sales Letter as I call it in The Amazing Formula.

You get complete in depth, step-by-step, practical info on how to create rock'em, sock'em sales information that really does pull in orders.

5. How to create your own info-products in a flash.

In my "Info-Product Dashboard" course, you get all kinds of ideas on fast product creation. 

6. Secrets of generating prospects and making sales.

Whether it's driving traffic to a web site or generating leads and prospects, you get a plethora of ideas and proven money makers.
Other topics include:
Obtaining free publicity. I talk about why it's important and give you info on using it. But in the course, I have a complete module that gives you step-by-step, paint-by-number instructions on how to get free publicity. It's called "Secrets of Speed Publicity" and you'll get INSTANT ACCESS to this.
Creating your Killer Sales Letter (KSL).I give you the formula I use in this product. But in "Amazing Ad Copy Secrets" I spend 150 pages going into detail, presenting variations, spin-offs, new methods, combinations and more. Nearly everything I've learned (and am conscious of) in a lifetime of ad copy writing. I give you a complete step-by-step, fill-in-the-blanks template to assist you.
Marketing research. Exactly how to do your own marketing research so you avoid sinking a ton of time, energy and money into developing or promoting a product no one wants to buy. Warning: If you don't do this, it can be the most costly mistake you'll ever make. You get an actual copy of the survey I sent out recently.
How to create your own products in 2 to 10 hours. I give you my complete A to Z Info-Product creation dashboard that cuts your learning curve by a year or two by helping you avoid all the mistakes, traps and pitfalls.
Lead generation for high-ticket products. Complete step-by-step systems and strategies for generating leads online and offline in order to sell high-ticket products and services.
New ways to come up with dozens of exciting product ideas. If you don't have a hot product yet or you're looking to add new front-end or back-end products, you'll eat up my product development strategies.
Referral systems and joint ventures. Detailed information about how to find them, strategies, twists, angles, systems.
Testing strategies. What to test, how to test, why to test, where to test, what not to test.
Methods for speed creation of high-dollar info products. How to do it in 80% less time. Especially crucial when you're starting out.
Dozens of systems, methods, processes and tools for generating traffic to your web site. Many are rated and scored in terms of cost effectiveness and productivity. Get the jump on your competition by outwitting them!
Multi-step marketing. Strategies, systems, approaches.
Online marketing strategies. You get more insight and strategies that I couldn't mention here (too hush-hush). Plus you get in-depth flow charts.

The Traffic Dashboard
• How we got a 22.9% clickthrough rate on our ezine article resource box.
• How to go from 20 visitors a day to 500 with correct on-page SEO.
• How a friend of mine built a 6 figure business using ONLY Article Marketing!
• How I recruited 32,000+ affiliates with almost all free methods.
• How to get backlinks the easy way.
• Complete A-to-Z article marketing system that took Sean Mize from scratch to $4,000 a month in six months then $10,000 a month in 12 months (and how to predict your OWN income 12 months into the future)
• The stunning NEW Wordpress plugin that lets you have a 100% commission "7-dollar-ebook" type program up and running in only a few minutes. If you can install a plugin, you CAN have this bad boy running asap.
• The 14 unspoken secrets of recruiting affiliates.
• How to get your very own widgets for lead generation, market research, and more!
• How my friend ramped up a blog to 4 milion visitors year.
• A 5-step plan to go from scratch to 1,000 visitors a day -- without paying for traffic.
• The 3 things you need to do in 30 days to get up to 100 visitors a day.
• How we outsource the article writing CHEAP so I didn't have to type even one single word myself!
• How go BIG by scaling up from VLB's to Ad Swaps first.
• How to use the "Composition Index" Secret on Google Ad Planner that gives you access to the REAL good deals others.
• The incredibly potent social media methods used by the top 20 most subscribed of all time "you-tubers" that you've not heard diddly about -- until now. Daily Booth, Tumblr, Tiny Chat. We got it all!
• A practical plan for getting 200 to 300 new optins per month. (Plus how to build a GENEROUS INCOME from those subscribers.)
• Discover my Secret Epiphany that may be the most profound thing you've read about the web or marketing. You'll never -- ever -- worry about how to get free traffic again.
The Traffic Dashboard is available from:
http://www.thetrafficdashboard.com
It sells for $79.95

The Amazing Formula
• The simple system a friend of mine used to build a multi-million dollar business and then cash out for mega bucks -- and what it has to do with my formula.
• Actual examples of multi-million dollar online businesses using variations of my formula. How it's done in the real world.
• Everything you need to know about automating your web site, order taking, product fulfillment and subscriber follow up.
• 690 leads a day online. A friend of mine does this for just one of his clients and I was shocked how simple it is when he hopped onto a webinar with me and actually took me deep on the INSIDE of the site where he works his magic. I'll tell all.
• How one of my friends built a multi-million dollar business using dirt-cheap direct mail.
• Multi-step marketing: What works and what doesn't. Why?
• The Ideal Business: How to turn what you know into cash. Speaking. Writing. Information products. Secrets you should know.
• What are the secrets behind the people who have million dollar home-based businesses? Here's what I've found out from people I know personally. By the way, I do very well. But being a millionaire isn't my focus. I'd rather be on the beach in Bermuda or hanging out in London, as I will soon.
• What to do tomorrow morning to begin selling your products like crazy.
• How to ratchet up the formula using free publicity, multi-step postcard campaigns, multi-step campaigns, and no spam email marketing.
• Why you can be too smart for your own good. The way to get the sales you want and the profits you need even if you're a dummy.
• What to do when you work your tail end off on a marketing promotion and it bombs. My killer trouble shooting chart. Just follow the steps to success.
• Would you like to get 1,000 referrals at a time? Everybody knows referrals are the best source of new business bar none. But normally they just trickle in. I know one marketer who uses virtually this one marketing strategy alone and hauls in millions. True story.
• What you need to know about using direct mail.
• How to get rid of "your price is too high."
• How the formula works in both online and off-line environments.
• Secrets of ad copy that sucks up cash like a Twister on steroids! I'll tell you what really works in simple language you can understand.
• New ways to send your traffic through the roof. I'm NOT talking about the same old rehashed, regurgitated search engine stuff. These are new and different.
• How to develop new products, back-end profit centers, lead generators and repeat business money machines in only hours.
• Where to spend a limited advertising budget. What NOT to waste money on.
• What to do if you don't have any of your own products? Can you really build a profitable income selling products by others?
• Why only 2% of online marketers have over 500 subscribers on their mailing list according to a leading company in the field. I can show you how to beat the averages with the right secrets.
The Amazing Formula is available from:
http://www.amazingformula.com
It sells for $67.

The Marketing Dashboard
• The latest 8-step version of my autoresponder follow-up sequence that has become part of common practice. I've added several new twists that make it even better and more powerful.
• You'll set up a system to get referrals, smoke out customer service problems, conduct surveys, increase customer loyalty and bonding -- and more.
• How to use a follow up certificate to bump up your follow-up sales. For example, I take people from a purchase under $100 up to $850 with this. I've never revealed this before. It's very powerful.
• Where to buy traffic. You get a bevvy of terrifc resources. No more struggling trying to figure out how the *()_# to get traffic to your web site. It's simple. You BUY it. And it's cheaper now than ever before.
• How to calculate your daily, weekly and monthly sales and profit objectives to make the money you want. And how to put these goals on a screen saver so they'll be in front of your face every day -- all day.
• How to set up email reminders that will automatically remind you of what you need to be doing, using the free software trial you get with your copy of the Dashboard.
• How to set up your own stick letter to increase satisfaction, reduce returns and refunds and increase your unit of sale -- including a TEMPLATE you can use for your letters.
• What PPC's are and how to use them. The best little ppc software program I've found that I hardly hear anyone talk about (surprisingly enough.)
• 6 places to find a techie who can help you with computer problems that can make you pull your hair out if you don't get help.
• The slick program I use to clean out all the junk that slows your computer down. If you don't use a program like this, you're computer is probably running slower than it should.
• The amazing program for managing your tasks I found after a ton of searching. I used to use a "name brand" day planner software program. But I switched to this one because of it's simple, elegant, yet robust design. You'll be able to stay really organized and save time using this nifty program.
• All about the program I use to eliminate 95% of spam automatically. If you're wasting time deleting spam, or even losing good messages because your inbox is filled with junk, then you'll love this.
• 10 steps to finding your hungry target market of people who are practically anxious to buy your product or service. This 10-step system is brand new and has not been in print before. If you've been hunting and pecking for your target market, this will clarify things greatly for you.
• Hosting -- Here's a free service that gives you a rating of a web hosts speed over time based on multiple samples. This is much better than simply "pinging" the server one time on an isolated basis. Man, I was shocked when I saw that one web host I was using for a few domains rated "very slow." Yet, another server I had domains on rated "very fast." Needless to say, I'm moving domains to the host that rates very fast. I've not seen this little trick published in any ebook to date.
• 10 steps to finding hot, in demand products to sell, including my in-depth checklist given only to my elite Inner Circle members.
• Where to find 6,180 manufacturers with products ready for you to buy wholesale and resell on ebay or anywhere else.
• 9 elements you should have on your web site. Don't put up a site without these!
Marketing Dashboard is available from:
http://www.getitgoing.com
It sells for $59.95

The Web Design Dashboard
Where to get completely free or low cost software you can use to create your own stunning web graphics.


How to Customize The Software To Make It Faster To Use


How To Create Your Own Graphic Header


Where to Find Amazing Web Site Color Combinations


Where To Get Top Notch Stock Photos For $1 Each, Even Free


You'll discover where to find quality, inexpensive or free stock photos to use to create an amazing web page design.
How to add custom styles, gradients and awesome patterns to your graphic header.
How To Add Testimonials in an eye catching graphic layout To Your Web Page. (These are NOT the regular 'ol black text on a yellow background testimonial designs you've been seeing for years...)
How To Create Eye Catching Graphic Headers
Forget waiting days or weeks to get a graphic header designed for you. In less time than you'd think you'll be whipping out high quality header graphics of your own -- completely free!
Exactly how to Trick Out Cheap Software So It Acts Like Photoshop CS
This one tip alone is worth the cost of the Web Design Dashboard many times over because you're going to discover how a little tweak here and there can turn a cheapo graphics program into a near full blown version of Photoshop CS! But without spending the big bucks.
How To Create Unique Gradients, Patterns & Styles
There's nothing worse than creating a web site, only to discover it looks virtually the same as someone else's. Yet that can easily happen when you're stuck using the default software options. That's why we've created an entire section on how to create your own unique custom gradients, patterns and styles that'll jazz up your graphic header. This is the KEY to standing out from the crowd in 2007.
How To Get Unique Fonts FREE and Save $50 Per Font
We'll show you where to find unique fonts you can use to add text to eye poppin' graphic header -- absolutely free.
Create a Sales Letter that Sells Products Like Crazy!
The Web Design Dashboard contains an entire section on how to create your very own killer sales letter that you can use on sales pages, pre-sell affiliate pages and mini-sites.
How To Whip Up Killer Headlines In a Flash!
We've included a simple to use formula that'll help you write amazing headlines for your blogs, landing pages, sales letters and mini sites in just a few minutes.
Create Amazing Product Shots -- Just Like a Pro!
If you're selling tangible products then this one section alone could be worth more than the cost of the entire product.
Step-by-step we'll show you how to create stunning product shots, almost like a pro photographer in a studio! It's amazing what you can do with just a little knowledge.
Where you can register domain names for your web site for less than $10 a year.
Design Fly-In Pop Up Window In Ten Minutes or Less
Not only will you get the script that makes the ads fly into the page, you're also going to see exactly how to design you own custom fly in ad graphics!
Add Special FX To Your Web Page
Adding practical event countdown scripts, rotating date scripts and other bells 'n whistles to your web page is now as simple as point, click, copy and paste!
How to setup and Build Your Mailing List
The Design Dashboard is available from:
http://www.designdashboard.com
It sells for $79.90

Promo Dashboard!
How To Get 15% To 25% Of Your Visitors To Join Your Email List
Actual Video Tours Of Totally Hot Squeeze Pages
Perfect Add On For Traffic Secrets, Mass Control Or Product Launch Formula
How To Get 10% Of The People On Your List To Buy!
How To Create PDF's That Look HOT And Snag Subscribers & Buyers
Where To Get Sales Letters Written For $120.00 USD That Actually Convert!
How To Create Screen Capture Videos That SELL
Make The Transition From Consumer To Producer & Promoter
How To Research & Craft A Profile Of Your Target Buyer
The Proper Way To Save Your Online Videos For Fast Playback
How To Pass People's Names From Emails To Sales Letters
Where To Get Tricked Out Audio Players That Drop Jaws & Make Sales
How To Set Up And Conduct Teleconference Calls, Voice Blasts and Recordings
How To Shoot Live Video For Your Blog, Upsells Or Promos
My Shortlist Of Talented, Money-Saving Graphic Designers
How To Get Your Wordpress Blog Up, Running & Pimped Out!
How To Set Up Your Hosting And FPT Your Pages (For Newbies)
How To Create Totally Pimped Out Power Point Slides And Save $100's
How To Add Webinars To Your "Full Arsenal"
How To Record Sales Grabbing Podcasts With FREE Software & How To Block Out Crying BABIES or Background NOISE When You Record
The Secret Software Used To Create Those Fancy Smancy Videos
The True Auto Pilot Teleconference Sales System
The Promo Dashboard is available from:
http://www.promodashboard.com
It sells for $79.90

Info-Product Dashboard
In the Info-Product Dashboard you'll discover:
My odd passive income secret:
So today I deposited a check for $5,809.87. Not every check is that big but some are bigger. They come in like clockwork and I hardly do anything for that money. There is no true completely passive income. But this is as good as it gets, and I'll reveal the secret.
• The "Telex 350" Product Secret A Friend Of Mine Swears Made Him Over $100,000. And he learned It From Me.
So I told a friend of mine the "Telex 350" product creation secret. He swears on a stack of old Gary Halbert newsletters it made him over $100,000. Actually, that would be just one month but I don't want to sound ridiculous. And to be fair, that was only one "piece." But I'll reveal what this crazy secret is.
• The exact steps I follow to produce winning e-books, CD's, and info products virtually every single time
I don't do things the same way others do. Over the years, I've perfected a bit of an offbeat system. I reveal to you what I do, how I do it, step-by-step, with screen caps and in detail.
• The 3-hour product that made me $28,000
That amount of money is crazy to me for 3 hours work. To be fair, that was the product creation time, and didn't include the sales letter, which took at least one hour to write. Maybe two. I'm NOT saying you can do this. But there's no proof you couldn't do better, either. Keep in mind the average earnings of my customers and subscribers.
• The one logical but seldom done thing a friend of mine did that turned an ordinary PLR product hardly anyone buys into $50,000/month+
Anyone could have done what he did with the PLR. But he's making $50,000 a month and you're not. How come? He did what you didn't. That's the truth. Keep in mind again the average earnings. I'm just revealing the secret behind what he did.
• $100,000,000 and 6 months without a losing product. Everyone says surveys don't work? Well, I snuck inside and spoke to the Director of Research of a $100,000,000 a year direct mail operation and found out their EXACT research method that NO ONE ELSE does.
When I spoke to him, they hadn't had a losing product in 6 months. While I can't give you the exact copyrighted questions, I CAN tell you the secret sauce behind the method no one KNOWS or uses. I guarantee right here in writing you have NOT heard this before from anyone teaching Internet marketing, other than me.
• How to get laser focus the EASY way
If you find it hard to focus or often feel overwhelmed, then you need to know THIS lead-pipe cinch method to focus like a laser beam.
• How do you get product ideas from Facebook?
You're on Facebook EVERY day. Why not get new product ideas while you are there? Here's a super duper easy and painless way to do it.
• No expertise needed
You're thinking to yourself "I am new at this, how will I ever be able to teach someone how to do something?" Even if you are a internet marketing newbie, computer illiterate, or just don't have the confidence, you'll discover how to create an info product using OTHER people's expertise.
• Templates Give You Instant Results!
I plug you into some awesome designers who can do graphics for you. But in case you want to save every single penny, I give you professionally done templates you can plug in and USE instantly. You also get PSD files, so you can edit the text on them, or have a designer do that for you.
• No need for a creative writing course
You're not a great speller, your grammar sucks, and you are slow at typing; you know that creating ebooks take time, impeccable attention to detail, and patience. You don't have the time for that. With the Info-Product Dashboard, you will create an info-product without the drudgery of writing an ebook.
• Collect data while you sleep
Discover how to run your surveys on the internet and automatically collect feedback day and night! You get the exact code you need to publish your survey online, PLUS, I'll show you exactly what to do you can cut, paste, upload and for it.
• Pay $20, not $500
Did you know that you can actually create your own audio products at home on your computer with a $20 microphone and free software programs? Unless you can afford to shell out $500 an hour for a recording studio, you don't need one to create your own info-product.
• Sweeten your own audio
Discover exactly how to check your microphone settings, audio playback settings, add intro music, remove dead air, delete your "uhm's" and "ahh's" in less than 20 minutes using free software.
• Embed Flash audio and video like a PRO!
You tried to embed streaming flash audio to your site, but it doesn't work. Your browser says its some kind javascript error. With the Info-Product Dashboard, you will discover how to avoid those javascript errors and keep your streaming media streamin'!
• Put Up Your Own Membership Site In A Jiffy
Discover how fast, simple and easy it can be to have your own membership site!
• Avoid the FTP Nightmare!
Don't you hate it when you upload your files, you check out your site and you see broken links and missing images? Discover where to get a reliable FTP client, and the step by step process to make sure that ALL crucial files are uploaded.
• Error 404? Page not found?
Control your Domain Name. Break through the confusion of assigning your new domain name to your product site in 4 easy steps.
• How To Find Experts To Provide Content To You For FREE!
If you aren't an expert on anything yet, don't sweat. I know this and show you how to get experts to provide the content for you, often for free. Once you know the secret sources, it's easier than might imagine! I even give you email templates to fire off to these experts to get them to co-create products with you.
• Want to do some physical product delivery?
You wanted to publish a CD but you are short on time and don't want to duplicate your own CD's? Check out my top secret resources for short run CD duplication
• Save money on publishing CD's
Are you trying to publish a physical audio CD, but the replication company wants to charge an outrageous amount just to have your CD compiled and mastered? Learn what company to go through to publish CD's without the hassle of compiling fees, mastering fees, and inventory fees.
• Publish books that LOOK like books, NOT flimsy pamphlets
You can sell ebooks and PDF's if you want to. But in the past, I've also sold quite a few printed products. Find out where I send my ebooks to get printed, get professional binding, and shipped, without any contracts or having to worry about inventory!
• Trick out your e-book
Inserting chapter titles in an ebook can be really confusing.There's always an issue about page breaks to not staying where they are supposed to be. Well, we will show you the simplest way to insert chapter titles. You even get chapter title template included with the dashboard.
• Systematic download pages
Tired of your customers complaining about not being able to find your download link on your download page? The Info-Product Dashboard comes with templates for your download page that keeps your products organized and easy to find.
• The One Trick That Allows You To Put Your Books On Amazon Almost No Investment Upfront.
Take those articles you wrote for your blog and put them into a book with chapters. Format it it and presto chango, you have your own printed book being sold on Amazon! Who woulda thunk it?
• Manage your orders and payments online!
Discover the cheapest ways to process your online orders. The Info-Product Dashboard gives you options, and comparisons. You will pick which online payment processing service is right for you.
• Have Help Come to You
Uncover the secrets of eLance, Scriptlance, and Guru.com. Have industry experts fight for a chance to work on your info-product.
• Create Amazing Product Shots -- Just Like a Pro!
If you're selling tangible products then this one section alone could be worth more than the cost of the entire product.
Step-by-step we'll show you how to create stunning product shots, almost like a pro photographer in a studio! It's amazing what you can do with just a little knowledge.
• Register Domain Names For Your Web Site For $9.95 USD
Think all the good domain names are already taken? Wrong!
Use the 7 step domain registration system to come up with an amazing domain name you never thought you'd be able to get! And we're not talking about domains that are overloaded with hyphens, like www.amazing-astounding-stunning-marketing-secrets-revealed.com (example only, I'm sure no-one has registered that name...)
A lot of people are paying $15.00 and $20.00 per domain name for registration. Overpay by $10 and only 6 domain names would have PAID for your Info-Product Dashboard.
Info-Product Dashboard is available from:
http://www.productdashboard.com
It sells for $79.90
You also get the Advanced Coaching Course that sells for $297.

The Affiliate Dashboard
How to COPY the exact methods and techniques I use in my own affiliate program


Walks you through every single step of canning and cloning my affiliate program.


Takes about 20-30 minutes per day on most days and you can sit and watch your affiliate team promotes your products and services like crazy!


You won't spend a bundle of money trying to buy traffic or fight your way through 10,000 other people all bidding on the same PPC keywords.


You get 36 simple, "bite sized" steps to getting your own affiliate program up and running successfully.


You don't have to wade through dozens, hundreds or thousands of pages of information or sit through hundreds of hours of video instructions. And you don't need to spend thousands of dollars attending pricey seminars. Instead, you just click the icons and follow the simple, easy steps.


Saves you tons of time. All you do is click and follow the instructions. You don't have to try to figure out what's next. You just click the next icon and follow the steps. The step-by-step screen caps make it much faster and easier to use and follow than programs that are all videos



Inexpensive software recommendations

. I show the range of software programs you can use. From the low cost all-in-1 $30 a month plan to 1-time fee software programs that are $200-$500.


Something for you if you're a beginner or advanced student. My Affiliate Dashboard was created for beginners. But I've included a steps for advanced students (existing affiliate program owners) as well.


For example, you get in-depth information on doing your own affiliate contests, creating innovative tools quickly and easily, coming up with weekly or monthly podcasts and other video advanced affiliate program strategies.


Drive streams of new affiliates to your sign up page.Nothing wrong with some of the existing traffic generation methods out there. Heck, some of 'em are pretty darn effective, but the problem is, once that strategy dies, you're left with traffic stats that look like they took a virtual nose dive.


What my system does is show you how to continue to move on to the "next level up," and you'll be surprised at how fast, simple and easy it is to create an ongoing stream of visitors to your own affiliate program at will!


Visually demonstrates what to do with screen captures. A picture is often worth a thousand words. So I include plenty of screen captures to demonstrate the different steps, without overwhelming you with needless details or endless screen shots. I've struck a balance to make this simple, practical and useable.


Gives you the SAME exact steps I follow month in and month out in my own program. I believe time is the most important commodity you have. So I save you time by providing you with the best strategies I could find. (These are the same strategies I use in my own marketing!)


The Affiliate Dashboard is available from:
http://www.affiliatedashboard.com
It sells for $59.95

Create Your Own Products in a Flash
You'll discover exactly how to create your own product in a flash using tips, tricks and secrets such as:
How I create information-based products in a hurry that sell for $30 to $97...and even more.
How to avoid all the BAD advice about creating your own product.
Step-by-step what to do and how to do it (using the same system I have used to create a variety of products.)
Get the names and phone numbers of the suppliers I have used that allow me to enjoy a 1,000% profit on my products -- and more!
My secrets of digital and non-digital speed product creation.
Get the exact, proven system I use to create products at home from scratch. I sell these products for as much as $29 to $600.00.
Discover how to develop products that require little or no inventory.
Why sell other people's products for a paltry 50% profit when you can make 1,000% profit, day in and day out?
Find out the easiest, simplest product to create from the convenience of your own home, even if you hate writing. Create products without writing using the latest computer technology.
Save thousands of dollars of wasted time and effort on trial and error learning. I wasted thousands of dollars of equipment and resources I DID NOT need. You'll probably make the same mistakes I did if you don't get this program.
Think you can't make your own product? Think again! I believe just about everybody has a great product idea hidden inside them just waiting to pop out. I'll show you how to uncover your natural product-creation genius that slumbers within.
When you create your own product using my system, your product can actually be making money for you WHILE YOU SLEEP or enjoy other activities! I often wake up and find I've made $100, $500 OR MORE while I was asleep!
STOP wasting your time, energy and genius making other people rich. Get your own share of the product pie and have at least a chance to make yourself rich!
Learn a system that is actually practical for you to use. There are a lot of products that take way too much time and money to create. You do NOT need a pile of money to make your own product the Marlon Sanders' way.
Why? Because you need to keep little or NO INVENTORY of the product. You deliver your products as a downloadable file, so you don't have to print or ship anything!
Avoid losing an arm and a leg on cash-intensive product businesses where you have to risk a bunch of money when you don't know if the product is going to sell. A friend of mine lost a quarter of a million dollars this way (BEFORE I knew her).
When you create your own products my way, you won't have to be involved in programs that cause you to rely on other people's efforts -- unless you want to.
Since you'll have a 1,000% profit margin, you'll have the markup you need to make money selling your products yourself. You CONTROL how much money you make....NOT other people who can flake out on you any time.
Do you need LEADS and NEW CUSTOMERS for your business? If you do, then here's a great idea that has worked magic for businesses. Use one of my products as a low-cost lead generator. I'll tell you how to do it in the information.
Know why owning AND controlling your own products is a great idea? Because it's the last way to escape the job rat race. When you have a job, you have to be working to make money. If you don't work, you don't make money. When you own your own products, your products make you money while you sleep or do other things you enjoy.
Imagine what it would be like to actually make a net profit while you're vacationing in Hawaii or the Bahamas or wherever you like to go. People who own their own products can do this. Why? Because their products make money for them.
Find out how to do something today that you can be paid for over and over and over again for years to come. My friend Jonathan Mizel (publisher of the Online Marketing Letter) calls this making money like a Rock Star!
How to get "instant" testimonials for your ebooks... even if you haven't made one sale yet.
What you should add and change in your e-book to successfully sell outside your own country.
How to reduce your eBook returns to almost ZERO! 2 methods that cost you nothing and save you a lot.
How to find the perfect sellable subject for your ebook - and why YOU are the best person to select it.
You'll even discover how to write your own "how-to" ebook manual - one of the greatest-selling forms of information product you can have. And you'll do it using a unique "Shopping List" method that makes putting your e-book together a breeze...

Create Your Own Products in a Flash is available from:
http://www.yourownproducts.com
It sells for $12.00

Ockham's Razor Income System
How to turn dead or burned ebooks, info products, and podcasts into cash cows.
I don't have room to cover all 37 secrets here. So I wanted to give you a sample of just 5 of things in store for you...
• Secret One: Focus on these two big Razor Factors and TRIPLE your growth
Most people I talk back and forth with in the comments on my blog struggle with FOCUS.
And focus boils down to not knowing what to focus on. We all know HOW to focus. The problem is we try to focus on too many things at once or in quick succession.
This is where Ockham's Razor kicks in. See, based on scientific research conducted on 524 companies, there are only TWO factors that you need to focus on to triple your results. And this applies whether you're a small guy or gal or a big corporation.
I'm going to reveal WHAT this research says then show you step-by-step how to apply these two growth factors to your business, even if you're super small or starting almost from scratch like I did years ago.
Man, when I first got started in online marketing back on AOL, I wasn't scraping the bottom of the barrell, I was UNDER the barrell. So if that's how you feel, I've been there too.
On the other hand, if you're rocking and rolling and just want that little extra perspective that simplifies and supercharges, this is it. See, this isn't just my opinion. It's based on hard core research.
Bottom line: I don't care how much your feelin' the sting of this economy. Do these 2 things and you WILL see the impact. This could be your ticket to growth. Or perhaps your lifesaver.
• Secret Two: You don't need mega product launches to turn slow sellers into cash cows
Product launches are cool. God bless 'em. But maybe you don't have the contacts for a big mega-launch. Or maybe you'd just rather not go that route.
I don't just talk the talk. I walk the walk. I've contacted only two people today (the day before the launch of Ockham's Razor Marketing System) about promoting this product. I've barely solicited anyone.
Here's the point: What if there were a way to take slow-burner products and get milk out of 'em 5x a month? And then keep doing that for months on end? Would that be somethin' you'd wanna learn about?
I've done that not once. Not twice. But over and over and over more times than I can count. A lot of those examples are documented for all to see. You know, it BUGS me to buy an ebook that promises all these big things and flaunts all these mind-numbing numbers. Then, you dig out your credit card, fork over your dough and at the end of the ebook you're scratching your head going, "OK, so HOW did they do it?"
You know about as much how they got those big numbers by the end of the ebook as you did before you bought it. Because the book is all THEORY or what to do. But it doesn't SHOW you how they specifically did it in their business.
Not that there's anything wrong with it. It just grates on my nerves sometimes. So I opened up my screen capture software and snagged pictures of the ACTUAL things. The real deal. I'm also doing some video that shows you the full monty.
I got nothin' to hide nor be ashamed of. So why the hay not?
Imagine having a cow. And thinking, "Man, there ain't no more milk gonna come out this cow. She has gone DRY!" But then, you whip up the right mixture to feed her and voila! MILK!
Bottom line: If you don't have the connections for the big product launch or you already did one and now the product quacks like a dead duck, this little secret may just pump new life into that cash cow for you and make the milk flow again.
• Secret three: How to develop 180 of these "secret elixers" in 3 hours
I can't let the cat out of the bag here. So I can't tell you WHAT these are. I'll call 'em "elixers" for lack of a better word. But they aren't elixers.
Anyway, these are absolutely critical that you be able to create these elixers at will. And I'm going to show you how to produce them prolificly. In abundance. Almost at will. This is in "part two" of the product, so make 100% sure you read the WHOLE thing or you'll miss out on this one.
There is an almost magical ingredient that you have to add to your mix. And without this, you'll be one of the crowd. But when you find it, your brain just goes "Wow! I can't believe how this changes my whole entire perspective."
It's like you have the only pair of 3D glasses. You'll SEE things others don't. And I don't mean just a few. If you follow the simple instructions, I don't see any reason you won't come up with 180 of these magical elixers or ingredients in 3 hours -- or less.
Bottom line: Before the ebook, you would NEVER be able to do this if I asked you to. Never. Not likely in a million years. After the ebook, if you follow my instructions, I'd be surprised if you can't do it.
That's an IMMEDIATE payoff. Get ebook. Do the thing. Get result.
Immediate. You WILL get these elixers you can use immediately. Not like a year later. Not like months later. Not even after weeks and weeks of practice.
I believe you'll be able to do this in 3 hours after reading my instructions. How's that for a swift and immediate payoff? There's a before the ebook. There's an after the ebook. And there's a crystal clear difference.
• Secret Four: If you insert "virtual glue" into your emails your readers will STICK, increasing the lifetime value of your customers, the frequency of purchase and unit of sale.
This is a higher level technique. If you're a newbie, you can pass on this one and work on the other stuff. Just so you know, part one of the ebook has stuff more for NEWBIES, although vets and experienced guys and gals will benefit also.
But part two has stuff specifically for VETERANS. You know, if you've been around the block, I've put things in there just for you. I know a lot of times you feel like you waste your money because you buy an ebook and even get one idea worth the money.
Well, I give you multiples. I had YOU in mind in part two.
Anyway, this chapter shows you a method I can almost 100% guarantee your competitors don't use and seriously doubt they know about.
It's a slow-bonding glue that makes your ideas STICKY.
It's got to set a little. But man, when it STICKS, it's potent. The best part about this is it's subtle. I mean, really, really subtle. Not one in ten thousand would have the foggiest idea what you're doing.
Oh, and it's ethical and moral. It's not like you're screwing with someone's brain. Not that at all. Just very powerful. And hardly anyone does it.
Bottom line: There's a snowball's chance in hell you're doing using this "customer glue system." Do it and your customers will lock onto you giving you a larger "share of wallet." And that's something you can take to the bank.
• Secret Five: Discover the energizer that transforms products or promotions that don't catch on into those that DO.
This one changed all my marketing this year. I didn't discover this until November of last year as I recall. I changed ALL my goals for the new year.
I missed an element.
I'll call it an "energizer." I can't really explain it here. But I CAN tell you it re-energized my marketing. Without this, you risk losing ground in your market or NEVER gaining ground or entry into the market to begin with.
It's on of these things that when you learn it, you'll go "Wow! That's powerful. Makes total sense. But really powerful."
And here's another before-after of the ebook.
This is one of those realizations that when you have it, you'll change your emails, change your products, change your focus, change your approach.
It penetrates everything.
It's absolutely critical.
Let me say it this way: It's the difference between something catching on and not catching on. And it's not like it's rocket science. It's easily understood. And you've likely heard the TERM before.
But I can virtually guarantee you don't get it THIS way. It's such a revelation. It changes everything. Literally how you think about your business, products, what you talk about.
Stated differently, it's one of the most potent ideas I've ever learned. And you can apply it within minutes after reading it. If you write BLOG posts, send emails, Twitter or muck around in forums or Facebook groups, you can apply this immediately.
So there's another crystal clear before and after difference. Before the ebook, you see things one way. After, you see it another.Before. After.
That's immediate. It's tangible. It's a payoff where you go "Wow, THAT was worth opening my mind to."
This isn't just some stupid ebook I wrote to make a few bux. I wrote it from my heart. I wrote it from my soul. I put my life into it.
I want to share it with you. And I believe it'll have a major, profound impact on your thinking, on business, and on the size and frequency of your bank deposits. In fact, I believe in it so strongly, I'm creating a network of Group Leaders to lead study groups on it. More about that in just a minute.
Ockhams Razor Income System is available from:
www.marlonsanders.com/ockham

Price: $88

Gimme My Money Now!
How to set up autoresponders that confirm orders automatically and follow up with your customers.
Why you don't need to pay 50 bucks a month for a merchant software lease.  Several reputable merchant accounts you can set up for around $300 upfront, and a 10 dollar a month statement fee.  Save literally hundreds or thousands in annual fees.
An actual example of my product testing method that tells you which one of your ideas is the likely winner.
Why you should never, ever, market a product before doing product testing.
How to select your target market -- online!
Instructions on the only marketing method you need to start with.  You can screw around with search engines, FFA's and all that other stuff.  But if you want serious traffic FAST, without spending money on advertising, this is the way to go.
My step-by-step system for writing your Killer Sales Letter, including actual template wording you can use in your own sales letters.
My amazing 2-page web site system that sells stuff faster than an ice cream store in the desert.
Who to use for your real time credit card processing and why.  Screwing this one up could cost you $500 or $1,000 in wasted fees.
How to get set up with a shopping cart that does nearly everything for you, including an instant associate program.
The dirt cheap, ultra-simple program I use to create banners for my web sites in a few minutes.  Your web site will look like a champ with one of these on it.
I've perfected an entire system for creating and rolling out products via simple two-page web sites.  I've rolled out a number of products successfully in almost "cookie cutter" fashion.
I've got this thing down to a virtual science.  You've never read or seen anything like this before.  I've cut out every single ounce of fat, tested it, perfected it.
This is NOT The Amazing Formula that I am best known for.  That product shows you how to sell products you already have using a variety of methods.
Gimme My Money Now is available from:
www.gimmesecrets.com

Price: $97

Push Button Target Market
Discover exactly how to follow three simple steps to unlocking a goldmine of potential customers!
Where to get FREE access to a simple, secret web site and HOW to enter the magic keywords to search OVER 20,139 lists of buyers.
Find out exactly what to do with the lists once you find them. 
You'll be able to quickly and easily find more hot lists and target markets than you'll know what to do with. It's an absolute adrenalin rush.
I guarantee you will NEVER lack for target market ideas again.  Never. 
Push Button Target Market is available from:
www.pushbuttontargetmarket.com

Price: $55

Marlon Sanders' Round Table
If you're wanting to start, build, grow or expand a business, concept, product or idea online, then read this:
* Are you feeling tired, exhausted and completely overwhelmed trying to get your online business going, or trying to grow your existing business?
* Has ever wished you could easily create and sell information products, such as books, ebooks, audio CDs, and DVDs -- just like the "guru's" do -- without all the overwhelm, confusion, trial and error?
* Wants to do business at your own leisure, from the comfort of your own home?
* Wants access to proven Evergreen marketing secrets, tips, tricks and strategies that are guaranteed to get your business on the right track?
* Wishes they had answers to all those tricky, difficult and aggravating questions that seem to keep you from making any real progress?
If you answered yes to any of those questions, the Marlon Sanders Round Table will benefit you.
Here's a brief list of what's included in the 6 week Round Table course:
WEEK #1:
* What the Basic Formula is and WHY it's the key to everything
* The biggest mistakes people make when trying to find the Basic Formula for their business.
* How to get started IMMEDIATELY running "fractionated factorials" to isolate your own Basic Formula.
WEEK #2:
* The REAL secret behind Amazing Formula no one gets nor understands.
* Exactly, precisely how Ben Feldman sold more insurance than anyone in the world year after year -- why he did it, how he did it, and why this applies 100% to you and contains the greatest secret of pitching any product or service that almost no one knows, understands nor teaches.
* How to take YOUR idea, your product or your service and map out a positive pitch plan than absolutely, positively WILL get responded to.
* Step-By-Step Formula to assemble your pitch down to the point of being as close to a no-brainer as it's possible to get to.
* Why you can write with horrible grammar or talk in barely understandable accent and STILL get people to respond. I'll reveal real life stories from my own experience that prove this without a shadow of a doubt.
* Why the pitch is an asolutely essential block in your Basic Formula foundation and why almost no one understands the one simple method that almost guarantees your pitch will fly. And if it doesn't, you just come back to this one simple formula.
* Explanation of the probability x salience formula.
* Advanced pitch formulas never revealed in print by anyone. I invented the 12-step formula virtually everyone teaches. They imitate but don't create. I've created new turbocharged formulas no one else knows and I'm revealing them to you for the very first time.
WEEK #3:
* Your Basic Formula will NOT work without a steady, consistent source of eyeballs. Here I reveal where and how I get my eyeballs to my pitches.
* Where and how my friends who crush it get eyeballs to their offers.
* Where and how absolute newbies can get enough eyeballs to sell their first $1,000.
* How to scale up your "eyeballs" plan once you've unlocked the Basic Formula combination.
* Why eyeballs are the key to scaling up.
* How to avoid the biggest mistakes and traps with getting eyeballs than can cost you a fortune in wasted time, software, money, learning curves, frustration and hair pulled out.
* My quickstart eyeballs plan.
WEEK #4:
* Why I'm an advocate of creating your OWN products.
* How to create products at super fast speeds, including examples of how others in NON Internet marketing industries do it, with actual url's you can go to and see with your own eyes that this is doable outside the incestous Internet marketing realm.
* The role of PLR and how to use it wisely.
* How to minimize flops, and even prevent them, and how to put the odds of success in your favor.
* How I get a check for $5,000 each month as an affiliate. How I built the income stream.
* Where to get awesome ideas.
* The single greatest product creation formula I know.
* Secrets of prolific product creation
WEEK #5:
* The Formula for EXPANDING and GROWING a business. I've NEVER given this formula out or revealed it. And I've never seen any "guru" teach it. I spent a whole year studying the topic, and bought every book on Amazon about growing and expanding a business. I'll tell you what I discovered that is TRULY eye opening.
* Examples from all kinds of NON Internet marketing industries of how people apply and use this formula.
* How to blast your way on up to 50 G's.
* Lessons I learned going from scratch to 50 g's and how to avoid my mistakes.
WEEK #6:
* What to do if your assistants drop the ball or are late.
* The online system we use to manage communications among team members to prevent "he said/she said."
* How to avoid the top 10 mistakes I've made with assistants over the years.
* A covert way to catch employees or assistants who are stealing from you.  It's legal and NOT what you think.  If you don't do this, you'll never feel comfortable trusting your assistants.
* What a super admin is and how I use it.
* What if you suck at managing?
* Should you hire an employee or use virtual assistants?
The Round Table is available from:
www.marlonsanders.com/roundtable

Price: $697.

The Red Factor
It's called the "RF8 Matrix."
And what it gives you is virtual X-Ray vision in your target market.  So you can see beyond the confusing mix of products, offers and web sites and find the low-hanging fruit in virtually any market.
Let  me explain:
The problem in target markets is there's often so much going on, so many ebooks, courses, cd's, dvd's, and so forth being offered by a variety of vendors, sellers and marketers, that you can't see the forest for the trees.
In other words, you KNOW there's money to be made in there somewhere.  You're just not sure WHERE!
If only there were a magical pair of glasses you could put on that would let you see things others couldn't!  That would cut through the junk and the noise and ONLY allow true opportunities into your field of vision.
Welcome to Red Factor's Matrix #RF8.
How Ben Feldman used The Red Factor to become the world's greatest sales person as listed by the Guinness Book of World Records. Specifically what he did and how he did it.
The specific application of The Red Factor that allowed Joe Girard to become the greatest car sales person in the world.
How a taxi cab driver used "The Factor" to create an amazing stream of high-profit calls that made other drivers gnash their teeth in envy.
How my dad used a STICK SIMPLE application of "The Factor" to control and dominate the TV repair market in Oklahoma City until he retired.
The secret story Mark Joyner told me behind doors about the REAL SECRET that allowed him to break through to a massive level of sales. I've never heard this story shared anywhere before.
The amazing story of when I spoke with E. Joseph Cossman on a marketing cruise.
And how he built a legendary business on a STICK SIMPLE application of THE FACTOR.TWELVE very specific APPLICATIONS of THE FACTOR you've likely never heard or read before.
The STICK SIMPLE way W. Clement Stone used The Factor to build a BILLION DOLLAR insurance company and become a business legend. Really, it doesn't get any simpler, nor more profound than this.
How Robert Collier made selling millions of items via direct response STICK SIMPLE using "The Factor."
Specific quotes from Sun Tzu and Clausewitz that support The Red Factor as being the key to success, even in the tragedy known as war.
The Red Factor is available from:
www.myredfactor.com

Price: $97.

SwagBox 7
What are "Swag Box 7" promotions and why are they called that?
They are a 7-part system with a double Johnson Box designed to snag Swag from affiliate contests and score you immediate cash deposits into your account, as well as weekly deposits, Paypal cash and checks that are mailed to you.
And the best part is, there are dozens of opportunities to score this Swag every week …
Flat screen TV's, computer monitors, speakers, iPods. You name it and it's up for grabs.
And there are the cash checks and deposits you could be sent every week -- $500 here. $5,500 there.
Which is why you need to jump on this like jack flash. You'll be able to get started tomorrow morning.
I'm going to reveal why Swag Box 7 promotions work, how to score big chunks of cash, and the secret of getting passive income.
What's more, once you finish this letter and get started, Swag Box 7promotions are something you can operate over and over again for steady deposits into your bank account or Paypal. In fact, you could potentially get cold, hard, spendable cash deposited to your paypal account in the morning two days from now.
Best of all, while you're getting money deposited into your account over and over, the rest of "the herd" is still buying wso's and CB offers, chasing the latest "wealth in 3 clicks" piece of software.
Swagbox 7 is available from:
www.swagbox7.com

Price: $27

The Writer's Secret

How to spend time hanging around at Starbucks, bed and breakfasts, vacation spots, relaxing environments – and making money.

How the "rental" strategy works for an info product business.

Instead of writing words once and selling them once, write them once and get paid over and over and over again for them? Doesn't that sound like a 100X better way to make a living.

How to write words anywhere and get paid for them: I've written words in Hawaii and sold them. Written them at bed and breakfasts. Written them about anyplace you CAN write them. The only real tool I need is a laptop and an Internet connection.

Where to get new product ideas.

How to have a pretty good idea that your product will sell before you write it.

How to create letters using a specific formula proven to get people to buy your products. How to assemble your web pages with the least effort for maximum sales.

How to set up your ordering system, so people can pay you with credit cards, without paying exorbitant fees that aren't necessary.

How to automatically deliver ebooks without lifting a finger.

How to automatically get your buyers on an email list so you can give them the opportunity to buy all your new products.

How to create upsells so people who buy have an opportunity to spend more money on the spot, thus boosting your average order size and putting more money in your bank account.

The one software program you must have to automate your system that will save you hundreds of dollars.

The brand new plugin (dirt cheap compared to other options) that makes OTO's and upsells a piece of cake. This saves a MINIMUM of 45 minutes every time you use it.

The Torrent Buster: Where to get "secret codes" that put your products on hard core "lock down" and keep them off the torrents.

The best day of the week to send your emails.

The secret of keeping dollars flowing in monthly in abundance -- without stress, hype, or whoring out your list).

The 11-minute method to find smoking hot topics to write about.

Hands down the #1 best source of visitors and traffic to your web page.

A scientifically proven method of crafting messages that sell based on a 11,521 business research study.

The "hush-hush" secret of selling newsletters and continuity a lot of people don't know about or do.

The easiest money you'll ever make (it's surprising how few people take advantage of it)

The Evergreen System: How to sell your words over and over again for years to come.

How to easily add upsells and downsells.

The Writer's Secret is available from
www.thewritersecret.com

Price: $55

Opt-in Video Secrets
How To Trick Out Your Optin Boxes Then Put 'Em On:
Your Facebook
Wordpress Blog
Web Pages
Sidebars
Fly-Ins
Squeeze Pages
Email Capture Pages
Exits And Pop Up's
How To Add a Custom Optin Form To Facebook In 5 Minutes Or Less!
Discover which scripts you can and can't use when customizing your Facebook pages.
Where to get the code you need to create your Facebook Optin Form.\

How to Add Your Optin Form To Your Facebook PROFILE
How to Customize Your Optin Code To Fit Your Web Page Sidebar. 
Where to get a free hover ad generator.
How to create nice looking drop shadow effects on your squeeze page in just a few minutes using this simple little snippet of copy & paste CSS Code!
Easily Create CSS Drop Shadows On Text!
Discover how to turn your blog readers into subscribers to your mailing list by adding a simple optin form to your sidebar.
Opt-in Video Secrets is available from:
http://www.marlonsanders.com/optinsecrets
Sells for $27.

The Big Course Also contains
17 additional must have guides
on hot topics such as:
Secrets of a Ninja Marketer ($55 from here)
Affiliate Cowboy ($17 from here)
Backlink Jackpot ($27 from here)
Copywriters Course ($17 )
Facebook Big ($17 )
Facebook Advantage ($27 from here)
Facebook Marketing Extreme ($27 from here)
Fast Website Flips ($17)
Huge List Building Secrets ($27 from here)
I Outsource Everything ($17 from here)
List Building Fast ($17 from here)
Social Networking Supercharged ($17 from here)
Super Affiliate System ($17 )
Taking Advantage of Parasite Hosting ($7 from here)
Webinar Pitch Secrets ($17 from here)
Website Creation Secrets ($17)
Wordpress Video Secrets ($17 from here)
These guides are ALL included in the Big Course. However if you were to buy them separately, you'd pay MORE than $357.00

The Big Course Contains a total of $2355.55 in products and a bonus package worth MANY times that price! The Big Course is digitally delivered and no physical box is shipped. It's my virtual brain in a box.
(Heck, the Marketing Dashboard has more than $3997 in bonuses included... and that's just ONE of the THIRTY THREE total products included with the Big Course!)
If you were to do a comparative analysis of my course to my competitors, you'd likely find courses priced the $2,000 to $5,000 range. My course has ten times the specific, usable, practical method, strategies, systems and details in my estimation. It's the most in-depth course I know of that covers both online and offline direct response marketing.
So although the value of the Big Course and BONUS package is more than $5000, I'm setting the price below that at $1,500.
However, I believe in rewarding people who take action. So if you take action and grab the Big Course right now, without delay, I'm giving you a significant number of credits.
Credit One: I know you've probably bought one or two of my other products. So I'm giving a $300 credit for that.
Credit Two: I'm digitally delivering the product, which means I don't have to produce and ship it to you. So I'll give you a $201 credit for that.
With the credits, that makes the price only $999.00 digitally delivered to you. I've broken the course into sections, so it's easy to print out only the particular part you're interested in at a point in time. You get INSTANT ACCESS to the entire Big Course and can login and access it anytime you want, day or night.
In closing, let me say this: There is so much information in this course, I don't even have room to go into it here. But at the same time, I've totally broken it down into chunks and bites, so you can chomp through it as needed.
10 Day Money Back Guarantee
In the bizarre event you aren't thrilled with the Big Course I have a 10 day money back guarantee. Post your refund request to my support desk within 10 days of submitting your digital signature. (On the thank you page you will be required to digitally sign a purchase agreement with your mouse.)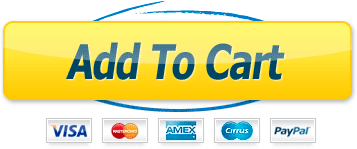 CLICK TO GET THE BIG COURSE
ON PAYMENT PLAN

Split the cost over a 30 day period. Only $259.75 every 10 days.
If you need assistance to place your order, or need customer support just go to http://www.getyoursupport.com
Best Wishes,
Marlon Sanders



© 2016 by Higher Response Marketing, Inc. All Rights Reserved